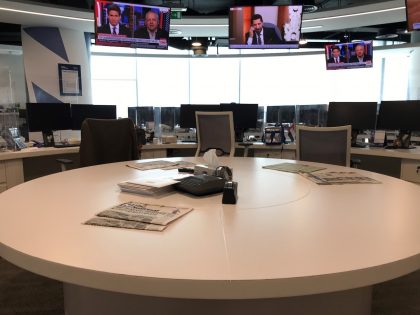 Since joining The National in 2018, I've carried out dozens of high-profile interviews – including with then-National Security Advisor John Bolton, two heads of CENTCOM, heads of UN agencies and the UNGA as well as diplomats and analysts.
For a full list of stories, see here.
I've led award-winning multimedia projects, like our mini-site on the rise of the Captagon drug trade in the middle east (here) or our four-part podcast series looking for accountability after the Beirut port explosion (here).